About

About George Pennington
George Pennington is a musician, educator, and composer. 
George got his first guitar at about ten years old, and it wasn't long before he was enraptured into the world of music. Artists such as Stevie Ray Vaughan and Jimi Hendrix were two early influences who inspired George to delve deeper into both the classic rock and traditional blues lexicons. As a young teen, George would go to blues jams at local bars with his dad and hang in the far corner with his Strat until it was time to sit-in. As George developed as a musician, he became more interested in incorporating the musical vocabulary and style of other genres of music into his own personal musicianship. He began studying music theory, singing in choirs, acting in both straight plays and musical theatre productions, and began performing his original music with his bandmates around Tampa Bay. George received his Bachelor's of Science in Music Education from the University of South Florida in 2018. George has sang with the Master Chorale of Tampa Bay, was selected and participated in the GRAMMY Museum's Music Revolution Project, and has played with Troy Youngblood and the Soulfish, Displace, Funky D's Deja Voodoo, and currently leads George Pennington and the Odyssey. George has released two albums, "Strength and Song" and "Daydream Sequence". The former showcases his electric guitar playing; blending futuristic blues, hard rock, psychedelic funk, and jazz fusion elements together. The latter release features his acoustic guitar playing; showcasing his strong classical guitar technique and compositional prowess.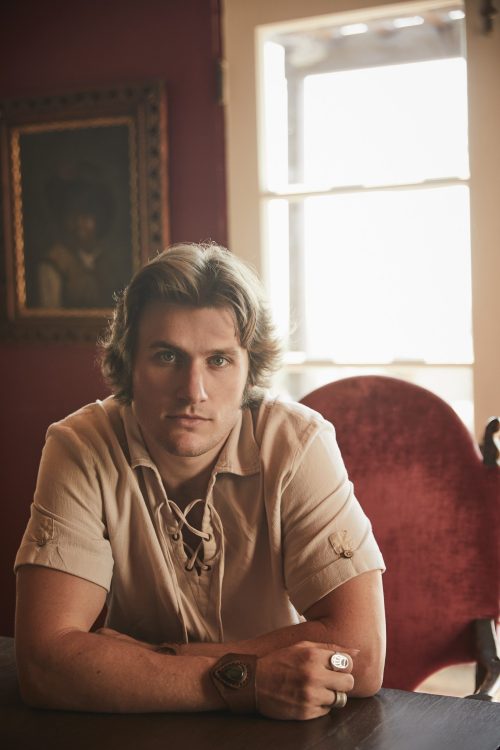 While at the University of South Florida, George received national recognition for his work in progressive music education. Throughout his time at USF, George traveled the US giving master classes and lectures on incorporating student led contemporary music ensembles into modern music curriculums, digital instruments, and recording arts for music educators. George financed his college tuition by performing around the community, teaching a high school a cappella group, and teaching private guitar lessons.
George has performed at many music festivals and iconic music venues around the United States such as Gasparilla Music Festival, Suwannee Hulaween, Brainquility Music and Arts Festival, Rockwood Music Hall in New York City, the legendary Whisky A Go Go in Los Angeles, and more. In November 2022, Pennington opened for the Gipsy Kings at Ruth Eckerd Hall. George has worked for Michael Kelly Guitars, Washburn, Peavey, and Cort as a composer, performer, and social media personality. George wrote short pieces of music to be used for social media posts and spoke about different guitars on camera. George has also been featured as a guitarist in a national commercial for Wasabi.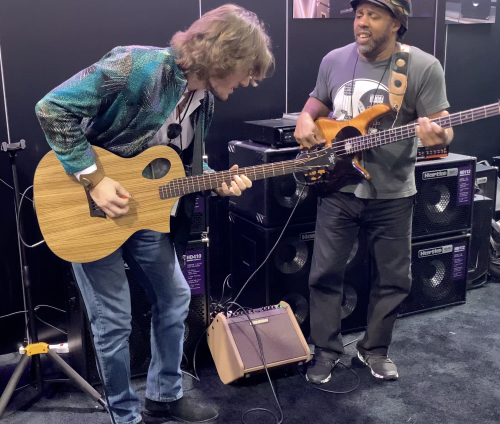 "Strength and Song" is George's first full length album and was recorded all over the United States. It was recorded in Lala Mansion Studios, Springs Theatre, East West Studios in Los Angeles, and in the home studios of a few of the musicians on the album. Highlights from the record are "Primetime", which is an upbeat, tight funk mix with killer playing from some of the baddest in the City of Angels. "The Ghost Is Me" stands a part from the others as it features George on the piano. The more modern electronic influences and production can be heard in songs like "Presence", and "Don't Belong Here". Another favorite from the record is "Borrowed Soul" which transitions from a full-speed-ahead hard rock sound to a mysterious, dark latin groove. 
https://music.apple.com/us/album/strength-and-song/1644019213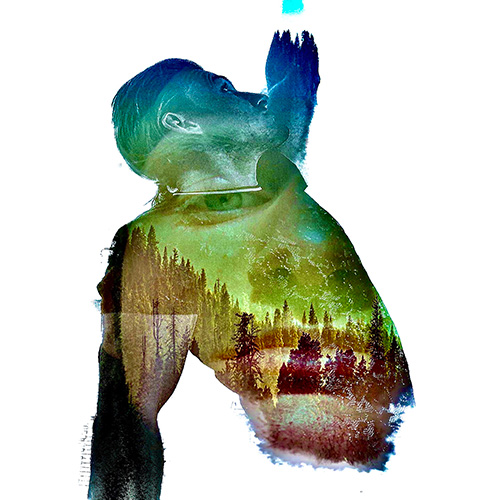 In March of 2020, George released an album of classically inspired finger-style acoustic guitar music called "Daydream Sequence". George developed his ability to record and engineer his own music from his home during this period. The album features a unique arrangement of J.S. Bach's Cello Suite, synth and fingerstyle acoustic guitar soundscapes inspired by Salvador Dali in "Glimpses of Spain", a daring piece of aleatoric or "chance music" in "Again Begin", and the title track is a five-movement sequence of musical daydreams that culminates with a mysterious homage to Wolfram Buchenberg's choral masterpiece, Lasst runs umkehren zum Herrn. This album also features a live looping track, "Sunbear March" dedicated to Ollie Pennington.