About

About George Pennington
George Pennington is a musician, educator, and performing artist born and raised in Tampa, Florida.
George got his first guitar at about ten years old, and it wasn't long before he was summoned into a lifelong love affair with the mercurial dark magic that is the blues guitar. Artists such as Stevie Ray Vaughan and Jimi Hendrix were two early influences who inspired George to delve deeper into both the classic rock and traditional blues lexicons. As a young teen, George would go to blues jams at local bars with his dad and hang in the far corner with his Strat until it was time to sit-in. As George developed as a musician, he became more interested in incorporating the musical vocabulary and style of other genres of music into his own personal musicianship. He began studying music theory, singing in choirs, acting in both straight plays and musical theatre productions, and began performing his original music with his bandmates around Tampa Bay.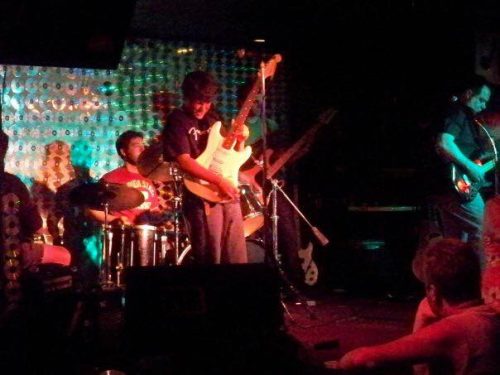 George attended the University of South Florida where he graduated with honors as a Bachelor of Science in Music Education. George received national recognition for his work in progressive music education. Throughout his time at USF, George traveled the US giving master classes and lectures on incorporating student led contemporary music ensembles into modern music curriculums, digital instruments, and recording arts for music educators.
George has performed at many music festivals and iconic music venues around the United States such as Gasparilla Music Festival, Suwannee Hulaween, Brainquility Music and Arts Festival, Rockwood Music Hall in New York City, the legendary Whisky A Go Go in Los Angeles, and more.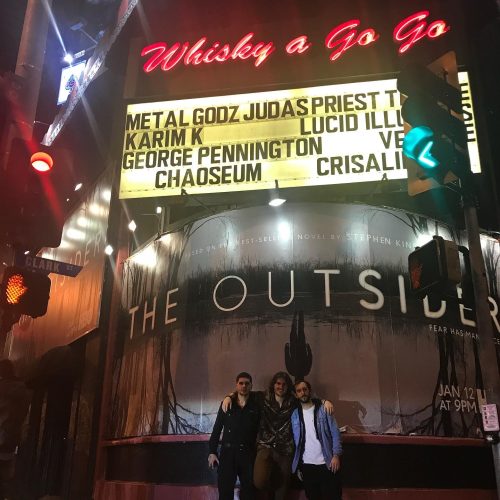 In March of 2020, George released an album of classically inspired finger-style acoustic guitar music called "Daydream Sequence". George developed his ability to record and engineer his own music from his home during this period. The album is available wherever you stream, download, or purchase music.
George's first full length rock album, titled "Strength and Song", was released on September 7th, 2022. It was recorded in Lala Mansion Studios in Tampa, FL as well as East West Studios in Los Angeles, CA. The album is a blend of rock, hard rock, blues, funk, jazz, and soul. Check out the album here~ https://music.apple.com/us/album/strength-and-song/1644019213