Educator

About George Pennington
George Pennington is a musician, educator, and performing artist born and raised in Tampa, Florida.
In addition to his performing career, George is also a dedicated teacher. George has directed a high school a cappella group, "The Beatitones", has taught private guitar lessons, and has administered a rock and roll summer camp. George has been a featured clinician for the Florida Music Educators Crossover Festival in 2016 and 2017. George was selected to be one of 25 participants in the GRAMMY Museum's "GRAMMY Music Revolution Project" in its inaugural class of 2013. From January to March 2017, George was the director of a twelve week concert series called, "George Pennington's School of Music" where he organized public masterclasses, music history lectures, and presented public classes on topics like "Music Theory and Composition", "Music of the Piano", "Opera", "Music of Guitar Heroes", and more. Currently, George teaches private lessons in person and virtually to students of all ages and all skill levels.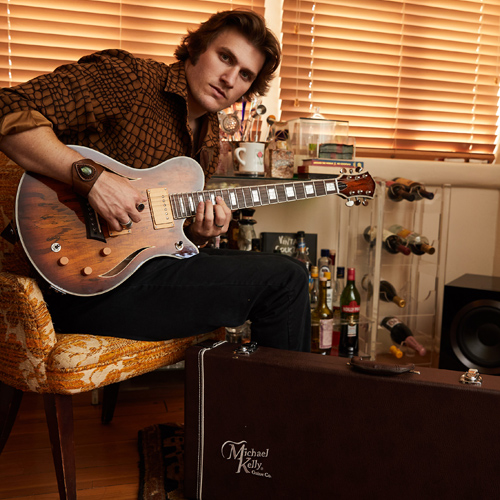 In 2019, George was awarded an Artists' Grant by the Hillsborough County Arts Council.
George has developed his own online instructional course for guitarists to be released soon.
George attended the University of South Florida where he received his Bachelor of Science in Music Education. At USF, he developed his passion for classical music, education, and scholarship. During his junior and senior years, George worked with his professors in an educational band, which used only iPads called "Touch". While in Touch, George presented at the College Music Society Conference in Santa Fe, at the Missouri Music Educators Association, and at the TedX USF event.